Restidential Exterminator TX
Our Home Pest Control Team Makes It Our Business To Provide The Best Service Possible.
Your home should be pest-free, and our Dallas home pest control services are designed to provide you with relief from all types of insects and rodents. Pest removal services that we regularly offer homeowners and their families include pest control and extermination of:
Bees/Wasps
Bald-Faced Hornets
Squirrel & Bat Exclusions
Mice & Rat
Flea Treatments
For almost 24 years we have focused on providing the highest-quality home pest control services, with excellent customer service, and comprehensive pest control plans to homeowners in Dallas TX.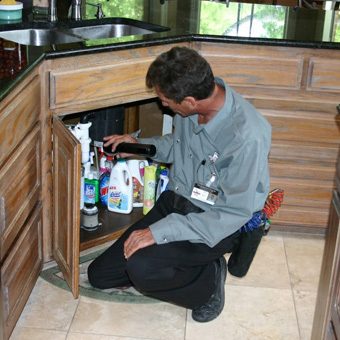 Certified, Licensed Professionals
Why Choose Us for Your Home Pest Control Needs?
We want you to know that we put your safety first in everything we do. Our technicians drive easily identifiable marked trucks, wearing uniforms and ID badges for customer assurance. Every treatment we offer is child and pet-friendly as we can possibly make it because we understand how important your family and pets are to you. So with continuing education, research, and new technology, we offer chemical-free solutions whenever possible.
Pest Management of Texas, Inc. will have a technician visit your home, performing a free 30-point inspection, and providing you with a custom estimate detailing exactly what is needed and exactly how much it will cost. We choose the least invasive treatment options available, provided by top brands so that you will receive proven results that protect your house continuously. Pest Management of Texas, Inc. personnel from office to field believe in excellent service and as such treat each customer as if they too were part of the PMOT family.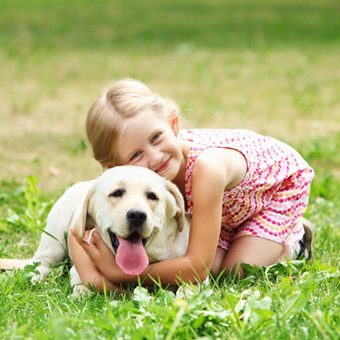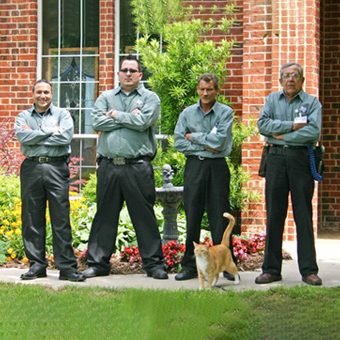 Don't Try This At Home
Please feel free to use our library as a source of useful information. Keep in mind isn't a substitute for having a certified trained technician come to your home to assess the problem. Most over-the-counter (OTC) solutions will do more harm than good, and can actually spread your pest problem to other areas of the home. Furthermore, these OTC solutions typically employ harsh chemicals that can represent a danger to your children, pets, and other family members. Below are some links you may enjoy!

Scott M.
Customer
Great Pest Company! I do the yearly plan with them and they come out once a quarter. If you need service between the quarters they will come out for free and do a treatment. The customer service team and techs are top notch. The best part is they call me to remind me that I need to schedule my quarterly treatment! awesome!

Mabrie J.
Customer
Just a note to tell you what a fine employee you have in Raymond. He is such a nice young man and I really appreciate his customer service skills. I hope he is very successful with your company. He reflects well for your reputation.

Jay L.
Customer
I flagged down a service tech in front of my home. He was a older gentleman and I asked about service. He stated the 1 time indoor/outdoor service and handed me a card. I called the gentleman on the phone, we made an appointment (no sales pitch). I requested him. He came out provided service. my wife liked him and felt safe. He never tried to upsell us. I recommend this company.